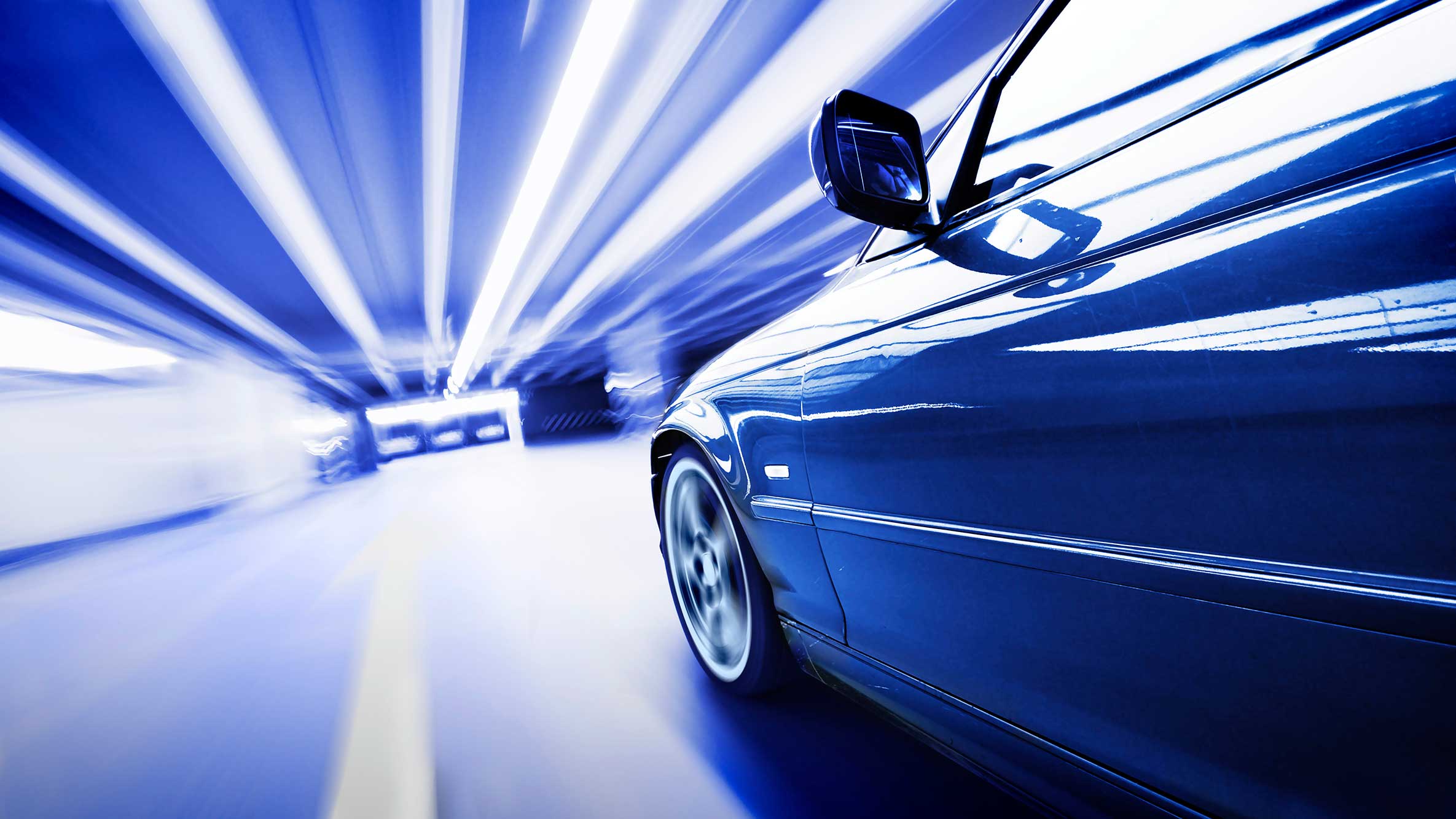 James E. Minarik
Chairman, DEI Holdings

Jim Minarik has served as Chief Executive Officer of DEI Holdings (DEI) since 2001. Prior to joining DEI Mr. Minarik was employed by Clarion Company Limited, a supplier of audio equipment to global car manufacturers and retailers, including as the Chief Executive Officer of Clarion Corporation of America from 1997 to December 2000.
Jim currently serves on a number of Boards outside of DEI, including Ellery Home Styles and Twinstar International, as well as the Boys and Girls Club of Vista Foundation. In the past, Jim has served as the Chairman of McIntosh Labs, the Automotive Division of the Consumer Electronics Association, and on the Boards of other firms including Escort Radar, Brown Jordan International and Aero bed.
Minarik received both is BS and MBA from the Pennsylvania State University. Jim and his wife Megan reside in Orange County and Oceanside and have two grown children, Kelsey and Ryan.

Robert J. Struble
CEO

Robert Struble has served as our CEO since March 2017. Mr. Struble sits on and reports directly to the DEI Board and is based at the Company's Vista, California, headquarters. He leads a team of over two hundred associates in the United States and Canada.
Recently the CEO and Founder of iBiquity Digital, Bob is a pioneering and respected consumer technology leader. Prior to leading iBiquity, Bob managed several technology businesses at Westinghouse and was a strategy consultant at McKinsey and Company.
He earned his BS in Chemical Engineering from MIT and his MBA at the Harvard Business School. Bob and his wife have five children.

Glenn R. Busse
Senior Vice President
Sales & Customer Service
Glenn R. Busse has served as our Senior Vice President — Sales since January 2007. Mr. Busse has served our company in various capacities since joining our company in 1986 as Vice President of Sales and Marketing. Prior to joining our company, Mr. Busse served as the National Sales Manager of Black Bart Systems, a vehicle security company.
Mr. Busse received his baccalaureate certification from Lycee Paul Langevin in Surenes, France and is fluent in French.

Michael Smith
Senior Vice President
Global Operations
Michael Smith joined Directed in 2002 and has held various positions with increasing responsibility in both divisions of DEI Holdings - Directed and Sound United. Most recently, as Directed's Senior Vice President of Global Operations Mr. Smith is responsible for all aspects of our worldwide operations including inventory planning, warehousing, shipping, receiving, warranty, and facilities.
Prior to joining the Company, Mr. Smith held various management positions at Ford Motor Company and at Wingcast, a joint venture between Ford and Qualcomm. Mr. Smith holds a Bachelor of Science in business administration from Auburn University and a Master of Business Administration from the University of Texas at Austin.

James Turner
Senior Vice President
Product Development & Technical Service
James Turner joined Directed in 2001 and has held various positions with increasing responsibility in both the product development and engineering functions within Directed. Most recently, as Directed's Senior Vice President of Product Management and Engineering. Mr. Turner is responsible for all product planning and engineering of Directed's security and convenience product categories.
Prior to joining the Company Mr. Turner held various management positions at Rockford Corporation and ADS Technologies, the parent company to Precision Power and Orion car audio brands. Mr. Turner is a 25 year veteran in the 12 volt industry.

Jason Bertellotti
Senior Vice President and General Manager
Ignition Interlock Device (IID)
Jason Bertellotti has served as Senior Vice President and General Manager of our Ignition Interlock Device (IID) business since September 2018. Jason comes to Directed with extensive executive experience in sales, general management, and product management. Most recently, Jason served as Vice President of Sales at AuptiX, a high-growth venture capital-backed start up in San Diego attempting to disrupt the freight industry. At AuptiX Jason built a sales strategy and organization that drove rapid revenue and customer growth.
Previously, Jason built deep automotive market experience over 13 years at Mitchell International where he held various senior sales and product management positions, including SVP Sales and Service and VP of Product Management. Mitchell provides products, services and data to the automotive service and repair industries. He earned his Bachelor of Arts from UCLA and a Master of Business Administration from the Marshall School of Business at the University of Southern California.

Geoff Weathersby
Vice President
Connected Car
Geoff Weathersby has served as Vice President of Connected Car since 2014. Previously Geoff worked as Director of IoT Product Management at Inseego, a San Diego, CA based company specializing in SaaS, IoT, and Mobile solutions for enterprise and businesses. Geoff has extensive experience in the wireless industry having launched both carrier branded and non-branded 3G and LTE products at AT&T, Verizon Wireless and Sprint.
He is responsible for all aspects of our Connected Car business including Viper SmartStart, Directed's Vehicle Control Platform, and our Viper Powersports GPS. He earned his Bachelor of Science in Marketing from Lehigh University.

Rob Lacroix
Vice President
Engineering
Rob has served as our VP of Engineering since February 2018. Previously Rob worked at Immersion Corporation, a San Jose, CA and Montreal based company that specializes in haptic (touch screen) technology. At Immersion, Rob began as an embedded systems firmware programmer and rose to both VP of Engineering and VP of Research and Development, positions where he managed large technical teams.
He has broad experience in software and hardware systems and new product development and specific expertise in wireless and Bluetooth. He has over 50 patents granted or pending. Rob was also the leader of Immersion's Montreal office. He earned his Bachelors of Engineering degree from McGill University. Rob is fluent in both French and English.

Kathi Cover
General Counsel

Kathi Cover joined Directed as General Counsel in June 2019. In this role, Kathi serves as part of the executive team and manages all of Directed's legal affairs, including strategically building the company's intellectual property portfolio. Kathi previously worked at Sidley Austin, a top-rated international law firm, advising high profile technology companies. Prior to that, she worked as Vice President and Assistant General Counsel at iBiquity Digital Corporation, focusing on growing the company's intellectual portfolio and managing its litigation.
Kathi is also the Co-Chair of the DC Chapter of ChIPs, a non-profit network of women working in law and technology, dedicated to advancing diversity and inclusion in these fields, and she is a seven-time Ironman triathlon finisher.
Kathi earned her Bachelor's of Science Degree in Electrical Engineering from Rice University and her Juris Doctorate from The University of Texas School of Law. She is licensed to practice in Maryland, Texas and the District of Columbia.