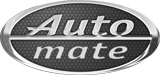 About:
For more than 20 years, Automate has been the go-to brand for New Car Dealers. Automate is designed and built exclusively for expeditors and New Car Dealers. It works the first time, right out of the box, and doesn't come back-keeping the CSI and Customer loyalty rating high for your dealership.
For Consumers, Automate provides a wide variety of unique systems and solutions designed to integrate seamlessly with your new car purchase, while not voiding your factory warranty. Automate consumers are covered by a national dealer support network.
Premium Remote Start and Convenience
Hot Products:
Automate Select Systems
Automate LCD 2-Way
Security + Remote Start System
Automate LED 2-Way
Remote Start System
Automate LED 2-Way
Security System

Ready to become an Authorized Directed Dealer?
Our team of mobile remote start and security professionals is fully invested in working closely with you to make your business a success.
Become a Dealer
Join Us!